The crypto market experienced some significant price changes in January, with institutional buyers, including macro-driven traders and hedge funds, reportedly returning to the market. This led to short seller liquidations, with over $1.3 billion worth of short positions on bitcoin being liquidated in the 12 days following the December inflation report. Speculation-driven momentum traders also returned to the market, contributing to bitcoin breaking out of its previous range and reaching new highs.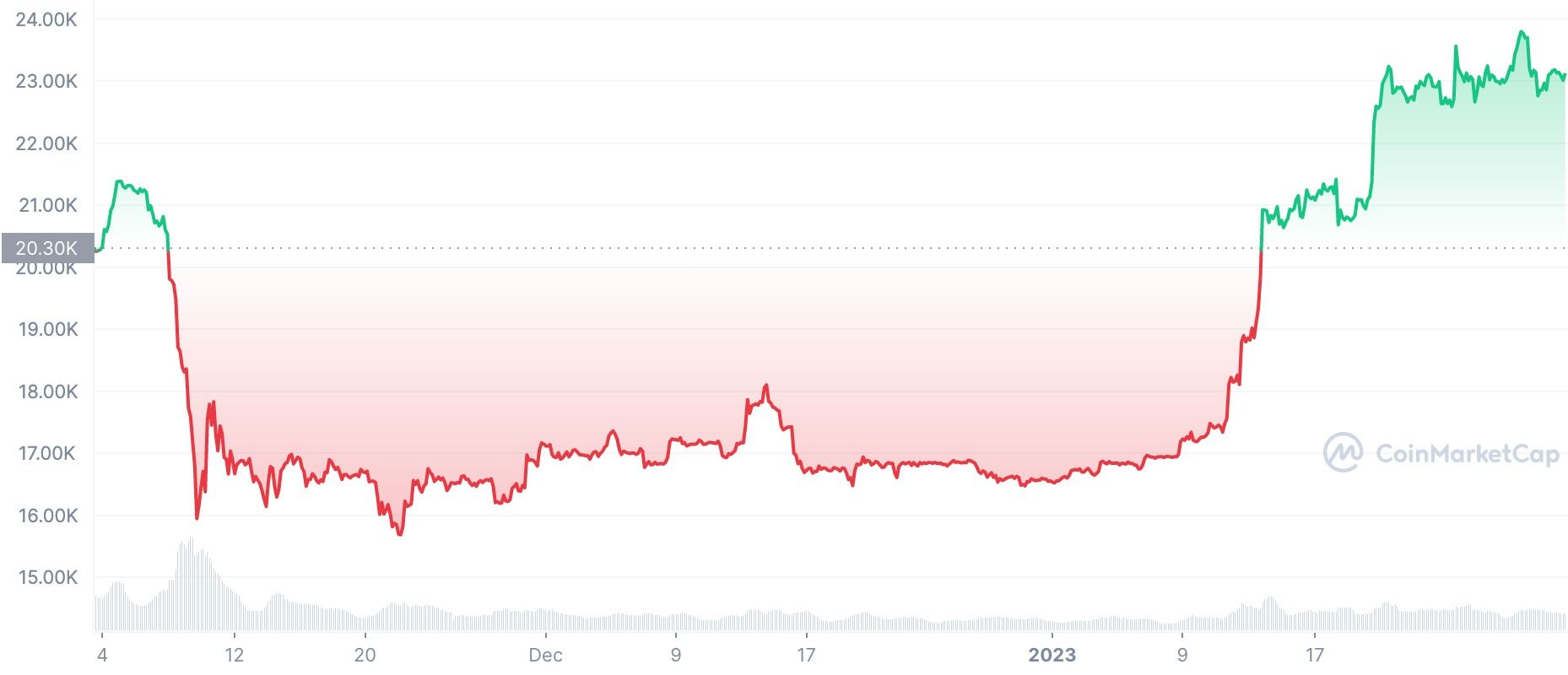 Experts predict that the next direction for bitcoin will be determined in the days following a Federal Reserve rate hike decision. The return of bitcoin buying is similar to previous events, and the crypto market is expected to stabilize over the next two months. So far this year, the total market capitalization for cryptocurrencies has increased by 24%, while global crypto volume has risen 61%.
Since bitcoin regained a price above $21,000, the current market rally has pushed buyers of the largest cryptocurrency back above breakeven, highlighting the importance of psychological levels.