Financial markets are hopeful that inflation will be transitory and the Federal Reserve will pause rate hikes in the spring and lower interest rates before Thanksgiving. However, some economists think that Fed Chairman Jerome Powell will want to avoid this perception. They argue that falling bond yields and loosening financial conditions will increase inflation pressures and expect the Fed to hike at least until May.
On the other hand, there are economists who think that easy financial conditions are not bad for an economy that continues to struggle with recession and believe inflation trends give the central bank the ability to pause as soon as March. All sides agree that a quarter-point interest-rate hike on Wednesday is a sure thing, bringing the Fed's benchmark rate to a range of 4.5% – 4.75%.
The Fed will release a policy statement on Wednesday and Powell will hold a news conference afterwards. No updated forecasts of the economy or interest-rate expectations will be provided, those will come in March. Changes to the policy statement are likely to be more impactful than Powell's news conference, according to Krishna Guha, Vice Chairman of Evercore ISI.
Economists have different expectations on how Powell can be hawkish if he wants to on Wednesday. For example, Michael Feroli, Chief US Economist at JP Morgan Chase, thinks the Fed will modify its language from "ongoing increases in the target range will be appropriate" to "ongoing increases are likely to be appropriate." On the other hand, Guha thinks Powell may keep the statement formula unchanged but fine-tune the message during the press conference.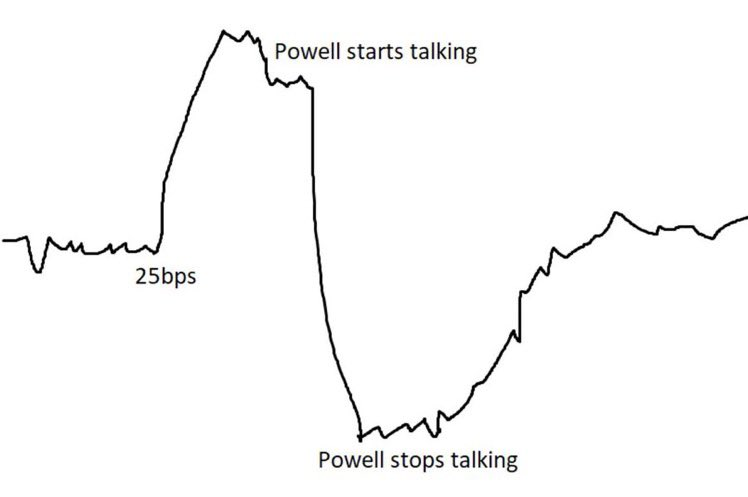 Additionally, the minutes of the Fed's December meeting indicated that officials were worried about an unwarranted easing in financial conditions and emphasized that none of the top 19 officials anticipated reducing the federal funds target in 2023. Powell could repeat this sentiment during the news conference to come across as resolved. Fed officials publish their interest-rate policy expectations every three months, known as the "dots". In December, the median forecast was for the Fed's target range to rise to 5%-5.25% this year, which would mean rate hikes end in May. However, Derek Holt, Head of Capital Markets Economics at Scotiabank, thinks Powell may signal a higher shift in the dots in March.